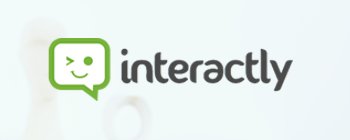 Assisting customers even after they have started to use a product has always been a key challenge for businesses. Businesses rely on what the customers want, and can improve based on their feedback after they have used it. With these two tools, a company can continue to develop its product and can keep on evolving. Web business also follows the same golden rule. The customer-brand relation does not end here. There are many times when customers face bugs or issues, and at that moment support is very important. Actions are taken when reports are sent, but to identify towards which problem a customer is heading to and solving it immediately is a rare quality that is found in Netherlands based startup Interactly.
Interactly is a Video-Interaction Platform
Interactly is a platform that allows anyone to ask one or more questions by video and to invite other people to respond by video, creating a time-shifted interaction. The founding team is made up of Rogier Trimpe (CEO), Michiel Trimpe (CTO) and Pedro Canelas (Lead Designer). Arising from the need of reducing hours spent and hassles faced in doing a video recording, Interactly is a system that is cost friendly and allows users to efficiently record videos from home with their own webcams. Interactly's story started with a single-stand on a fair in the Netherlands. The Interactly team was there, they showcased their idea and people loved it then and there – so much that it was enough to build out a great product and company.
Working with Adobe Flash was a Challenge for Interactly Team
One of big hurdles in building the app was working with Adobe Flash. Trying to incorporate online flash video recording was something almost new that the company was working with. There were a lot of bugs to fix. Almost 50% of development was related to fixing bugs and make the working of the app smoother with each passing day, but with each bug fix the company achieved a next step in enabling people to record online video. Challenges in building the product did not dampen their spirit- the result is this beautiful app.
The whole startup was bootstrapped by their own finance. After going through a 60+ hour workweeks in the initial phase, Interactly is now planning to attract some investors. The pricing plans start at €49, but there is also free plan for a certain kind of user. For low bandwidth connections, Interactly provides a great support. The video is first stored locally and uploaded in the background so the quality does not suffer from low bandwidth. At the beginning of the interaction the application measures the bandwidth available. If its very low, it will provide an option to reduce the quality to reduce the waiting times. So, Interactly makes sure the video interviews from all over the world are really great.
Customer-Service is of utmost importance for Interactly
Interactly is coming as a more or less replacement for email service. Customer service being very vital for them, Interactly works really hard to reach out to those who initiate video interactions and those who respond. Trimpe quotes " We've actually built in triggers that send a support request to us even *before* the user has realized they are running into an error and need our help".
The Future
Interactly's future sees them making it possible for any process to become automated without needing to talk to some expensive consultants and then hiring a ton of programmers to create an automation tool. At the same time, they will offer flexibility to have one interaction and to continue it beyond the original interaction or to connect it to other interactions. There's still time for that, though!
Till then, Interactly is all set to make video interviewing with more than one person a cake walk. You ask questions or respond, whatever you do, you can have a group-interaction without much trouble!